SuperStar SMTOWN game by Dalcomsoft, Inc.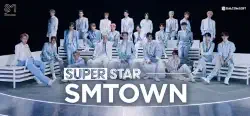 Game Description :
The rhythm game of SM.Ent! "SuperStar SMTOWN" is officially released!
Artist & Music
46 groups of SMTOWN
Over 432 songs from SMTOWN artists
Collectable Artists Cards
Make your own card deck!
Collect and Upgrade
Challenge the league!
Weekly / SUPERSTAR League: Compete against players worldwide!
Upgrade your cards for higher game scores!
Daily Missions & Various In-game Events
Clear All Missions! Get Massive Rewards!
Also, many more in-game events start with SMTOWN artists comeback!
Game Features :
KANGTA
BoA
TVXQ!
Super Junior
KyuHyun
Super Junior-D&E
M&D
RYEOWOOK
YESUNG
Super Junior-M
Henry
ZhouMi
Girls' Generation
Girls' Generation-TTS
TAEYEON
TIFFANY
SEOHYUN
SHINee
TAEMIN
JONGHYUN
f(x)
AMBER
LUNA
EXO-K
EXO-M
LAY
EXO-CBX
Red Velvet
NCT U-The 7th Sense
NCT U-WITHOUT YOU
NCT 127
NCT DREAM
SMTOWN
[Access Permission Rights For Smart Device App]
SuperStar SMTOWN hereby asks you to grant permission to access specific apps in smart devices to provide the Service as set forth in these
Terms of Service
*Required Access Rights*
Picture (Photos / Gallery) / Video / File: To save a game data
Read, Record and Save at External Storage: To save sound source data cache and game options
Device ID and Call Information: Advertising Tracking Research and Token Generation For The Push Notification
Wi-Fi Connection Information: To send a message about Wi-Fi connection when there is an additional data download
ID: Required for 'User Account Generation and Check'
-Apple-
[Access Permission Revoke] Settings > SuperStar SMTOWN > Access Agree or Access Revoke
"Visual Setting" of the game
If beatmap notes are not coming down smoothly,
[My Info] – [Visual Setting] – check "Low Resolution"
While SuperStar SMTOWN is available for free, you will get charged upon purchases of certain paid items.
Should you have any further questions or requests, please do not hesitate to contact us through support.superstar[at]dalcomsoft.com
SuperStar SMTOWN Dalcomsoft Contact Information
Email: support.superstar[at]dalcomsoft.com
Call : +82 02-548-9531
Additional Information :
Age Rating 4+
Size 349.1 MB
Requires iOS 11.0 or later.
User Reviews :
Card Space….
I think the most frustrating part of this game is the amount of cards you can hold. I find it incredibly frustrating that you can only buy 20 extra slots for cards per 50 diamonds, when diamonds (in my opinion) are hard to get. I don't think that this is much of a problem with the other games because I think the other games have less groups/soloists to apply cards to, but with this game, with the abundance of soloists and groups (NCT having 12 separate things alone) there are just too many artists to only have 200 slots be available from the beginning. Even if you changed it to 250 from the beginning, it would still be a humongous improvement because it would give a lot more room to keep other cards to upgrade with later on. I understand that you guys have to make things to where they people want to use diamonds to get stuff, and have to buy more diamonds to give you money, but it's truly frustrating when you're out of room for cards and can't buy more room. Other than that, I absolutely love this and your other games. It takes a lot of time off my hands that I'd otherwise have nothing to do with.
It's pretty fun, and it has a ton of songs to offer, and events all the time, so it can keep you going for awhile. However, I have two main issues.

1. It falls under the dreaded mobile game curse. Most mobile games have two currencies (this one diamonds and rhythm points) and at some point in time everything becomes very expensive and the only option to get lots of the main currency is to wait or to do repetitive tasks. This happens here. I have several cards I want to upgrade, but because of the high level, or because of not enough extra cards, I have to wait awhile to gather up rhythm points for not much payoff. It's minor, but it is still a problem that would defiantly improve the experience in game.

•The different modes (easy, normal, and hard) and not always consistent. Some easy levels are more like normal levels, some normal levels are like easy or hard levels, and hard levels are sometimes normal or super hard. I know that songs are different, and require different things, but some levels are just out of the ordinary, and frustrating.

Other than those 2 things, I think it's a pretty good game.
Get SuperStar SMTOWN from App Store
What is your opinion about SuperStar SMTOWN
Bitcoin
Ethereum
MetaMask (ETH)
Xrp
Polkadot
Binance coin
Stellar
Dogecoin
Tron
Elrond
Donate Bitcoin to this address
Scan the QR code or copy the address below into your wallet to send some Bitcoin
Donate Ethereum to this address
Scan the QR code or copy the address below into your wallet to send some Ethereum
Donate Xrp to this address
Scan the QR code or copy the address below into your wallet to send some Xrp
Donate Polkadot to this address
Scan the QR code or copy the address below into your wallet to send some Polkadot
Donate Binance coin to this address
Scan the QR code or copy the address below into your wallet to send some Binance coin
Donate Stellar to this address
Scan the QR code or copy the address below into your wallet to send some Stellar
Donate Dogecoin to this address
Scan the QR code or copy the address below into your wallet to send some Dogecoin
Donate Tron to this address
Scan the QR code or copy the address below into your wallet to send some Tron
Donate Elrond to this address
Scan the QR code or copy the address below into your wallet to send some Elrond