Little Alchemy 2 game by Jakub Koziol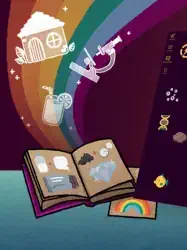 Game Description :
Little Alchemy, the crafting game enjoyed by millions of players around the world, is back with more items, cool new art style and lovely music!
Mix items and create the world from scratch! Discover exciting items accompanied by funny descriptions and lose yourself exploring the huge, new library!
Game Features :
A new library with completely redesigned item connections.
Vibrant art style.
Original soundtrack.
An in-game encyclopedia with cool item descriptions and a convenient way to explore your progress.
What are you waiting for? The entire world must be discovered!
Additional Information :
Size 59.5 MB
Requires iOS 11.0 or later.
User Reviews :
Absolute favorite mobile game
I finally finished this game just today after playing it on-and-off for a LONG time. Fun fact: if you use up all your items, you can play with all the elements in a sandbox mode! I even bought the Myths and Monsters add-on (which is 100% worth the money if you enjoy this game, even if you don't know much about either of the two). I will say it can get a little frustrating when you get stuck, but there are plenty of online guides that will give you some answers in order to get going again.

If you're someone who enjoys learning, I would say this is a definitely good game for you. It's very simple and follows the real world well- there's no combinations that aren't rooted in fact or culture. It's also very satisfying to find new combinations. This app gives that "aha!" moment when you understand something new without the pressure to get it right.

The soundtrack is nice but if you play it as long as I ended up doing, you will eventually shut it off. Very easy to do from within the app though, which I appreciate.
I totally LOVE the app!
Little Alchemy 2 is seriously super cool! It's a great way to pass the time, and I think that it's honestly better than the one before it (Little Alchemy). You're basically combining elements to form more elements and you can use those elements to form even more elements—and it just keeps going! It's so much fun! It also gives you a small explanation on what the element you discovered is, like for example: "Atmosphere: The layer of gases surrounding our planet that protects us from various invisible space horrors." Plenty of other explanations are as unique as this, too. Unfortunately, I must say it gets hard after a while. Once you've discovered a lot of elements, it's hard to find new ones. Lately, I've been getting "atmosphere" a lot. But, since I really enjoy this app truly, so it isn't very bothersome. On the contrary, it's fun to discover new combinations for known items! So, to conclude, I recommend this app to those who are looking for a fun time-killer or a cool game to play on their device
love it!!!!!!
Ok so first of I love love love this app. I got it yesterday but I've been on it like non-stop since then, when I first saw the four ingredients I was just like hey that's the four elements of Avatar the Last air bender! (I've watched it four times) but now I have a million other things. There is a bit of humor in my mind about this game cause I added like metal and something and got a boiler I still love it though! I have one suggestion though, I think you should add like little challenges or something so you could level up to get a certain thing, you would be able to play the normal game of course though. As I said I love this app but I had one tiny flaw, if I want a hint I click on the ad and it won't load. It turned out I didn't need it anyways but I hope it works now or it was just a flaw on my side.

The developer did such a good job on this app! I'm glad I discovered it!
Automatic Reset
I absolutely love this game. I've been playing it for years and have never had an issue. I've even reset it to play it again and every time I'm finding myself creating things in new orders than the last. But I decided I needed more content so I bought Myths and Monsters. It has been super fun as well!

However, that's when the problems started. I wake up the next day to find my game reset. Multiple times per day, the expansion pack is gone and it says I need to pay for it again. I press the restore purchases button and it comes back, but I don't think I should have to do that every time I play the game. I considered that being the issue to why the game resets itself but it happens less often than the expansion pack being gone, so it doesn't add up.

I have emailed customer service twice and have not heard back.

It is quite upsetting because I do really love the game. I just wish my progress would stop resetting.
Get Little Alchemy 2 from App Store
What is your opinion about Little Alchemy 2
Bitcoin
Ethereum
MetaMask (ETH)
Xrp
Polkadot
Binance coin
Stellar
Dogecoin
Tron
Elrond
Donate Bitcoin to this address
Scan the QR code or copy the address below into your wallet to send some Bitcoin
Donate Ethereum to this address
Scan the QR code or copy the address below into your wallet to send some Ethereum
Donate Xrp to this address
Scan the QR code or copy the address below into your wallet to send some Xrp
Donate Polkadot to this address
Scan the QR code or copy the address below into your wallet to send some Polkadot
Donate Binance coin to this address
Scan the QR code or copy the address below into your wallet to send some Binance coin
Donate Stellar to this address
Scan the QR code or copy the address below into your wallet to send some Stellar
Donate Dogecoin to this address
Scan the QR code or copy the address below into your wallet to send some Dogecoin
Donate Tron to this address
Scan the QR code or copy the address below into your wallet to send some Tron
Donate Elrond to this address
Scan the QR code or copy the address below into your wallet to send some Elrond