(Game) Another Eden
 iphone games for free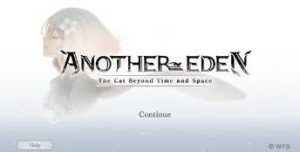 Game Description :
Embark on a journey beyond time and space.
To save our lost future.
Before the darkness of time falls upon us all…
Game Features :
Scenario: Masato Kato
Main Theme: Yasunori Mitsuda
Acclaimed creators from a number of well-known and popular series have come together to bring an exciting and epic RPG to the smartphone.
Game Overview
An unprecedented amount of content in the smartphone game world.
Single Player Large Scale RPG.
From master story writer Masato Kato, an epic story crossing the Antiquity, Present, and Future.
Includes over 60 songs composed with orchestras and folk music, with the main theme written by Mitsuda Yasunori.
Staff
Scenario
Masato Kato(Chrono Trigger)
Musical composition
Yasunori Mitsuda(Chrono Trigger)
Shunsuke Tsuchiya(Luminous Arc 2)
Mariam Abounnasr
Art Director
Takahito Exa(BINCHOTAN)
Producer
Ryo Miyase
Cast
Koki Uchiyama/Ai Kayano/Rina Sato/Shigeru Chiba/Rie Kugimiya
Rie Tanaka/Wataru Hatano/Kosuke Toriumi/Ayane Sakura/Maaya Uchida
Saori Hayami/Tatsuhisa Suzuki/Hikaru Midorikawa/Miyuki Sawashiro/Ami Koshimizu
Hanae Natsuki/Takahiro Sakurai/Ayaka Imamura/Harumi Sakurai/Hiroki Yasumoto
Yuichi Nakamura/Toshiyuki Toyonaga/Sumire Uesaka/Takehito Koyasu/Yoshimasa Hosoya
Hisako Kanemoto/Natsumi Hioka/Tasuku Hatanaka/Ayako Kawasumi/Mie Sonozaki
Kaoru Sakura/Ayaka Saito/Yoko Honna/Nami Mizuno/Akira Miki
Shiho Kikuchi/Mayumi Kurokawa/Makoto Ishii/Yuki Ishikari/Ryuta Anzai
Jared Zeus/Julie Rogers/Janine Harouni/Tim Watson/Rebecca Kiser/Rebecca Boey
Shai Matheson/Skye Bennett/Kerry Gooderson/Taylor Clarke-Hill/Jessica McDonald
Nick Boulton/Rina Takasaki/Nell Mooney/Samantha Dakin/Rory Fleck Byrne/Laura Aikman
Tuyen Do/Naomi McDonald/Ina-Marie Smith/Jackson Milner/Gunnar Cauthery/Joe Corrigall
Katie Lyons/Liz Kingsman/Jaimi Barbakoff
Minimum Requirements
iOS 10.0 or higher, 2GB of memory or higher
Devices that do not meet these requirements will not be supported.
Devices meeting the minimum requirements may experience issues in environments with poor connectivity or outlying device issues.
This application uses CRIWARE (TM) provided by © CRI Middleware.
Additional Information :
Size 4 GB
Requires iOS 10.0 or later.
Compatible with iPhone, iPad, and iPod touch.
User Reviews :
Unique in a gacha game
This game is unique is the sense that it's a gacha game, but it doesn't feel like you're playing a gacha game. It's more like an old-time rpg (snes through the PS2 era) that you don't need every character in the game to be the best. You also play against the story, not other people, so it's really your fault if you don't play it right and not luck or skill.

The use of gems in this game is unique as well. Unlike other gacha games that uses gems for everything, this game only uses them for getting characters and reviving them if you die. Of course, you can pay for them, but it's not obligatory to get ahead of the game, and there are so many quests in this game that you'll get enough gems to play the game. Weapons also help you out, but also unlike the other gachas, this game's weapons don't have random stats and not based on luck for stats. You just need to get the materials and the blacksmith will buy them from you automatically. Different materials are needed for different weapons, but it'll Guide you to the locations for the weapons.

Overall, I don't need to spend money on this game, but because it's so well crafted I would just to support them. Especially since it has Yasunori as one of the composers for this game and the characters are relatable and funny at times, and it has it's sad moments too. It really makes it have a Chrono/Xenogears vibe to it, and I enjoyed those games immensely.
Beautiful, stunning, and self paced
I downloaded Another Eden roughly a month after it's global release and I have been hooked since. The graphics of the game are beautiful, the music fits the scenery, and the character designs are unique (aside from natural 3 stared characters). Each character has its own special story line and unique abilities so you can plan for upcoming battles. This is a classic RPG where you can't rush into area to area and expect to bulldoze the storyline. You need to to take the time and level the characters and upgrade your weapons. You have the time to do so. This isn't your typical mobile game where you have to pay to win. It's single player only and the game gives you plenty of in game currency to take part in the gotcha banners. Roughly every 2 weeks the game adds new updates that are permanently added to the game so if you put it down for a bit there is none of that sense of feeling that you have missed something or now behind other players. The only sort of daily login you have is 30 in game currency a day, which in my opinion is not bad at all.

Another Eden is beautifully designed and completely free. It keeps you playing even after you beat the main content. If you are a fan of classic RPGs this is the game for you. If you are looking for something competitive against other players then walk away.
Get Another Eden from App Store
What is your opinion about Another Eden
Get more free apps & games daily
Subscribe to our mailing list and get free apps & games daily to your email inbox.
Thank you for subscribing.
Something went wrong.
Bitcoin
Ethereum
MetaMask
Xrp
Polkadot
Binance coin
Stellar
Dogecoin
Tron
Elrond
Donate Bitcoin to this address
Scan the QR code or copy the address below into your wallet to send some Bitcoin
Donate Ethereum to this address
Scan the QR code or copy the address below into your wallet to send some Ethereum
Donate Xrp to this address
Scan the QR code or copy the address below into your wallet to send some Xrp
Donate Polkadot to this address
Scan the QR code or copy the address below into your wallet to send some Polkadot
Donate Binance coin to this address
Scan the QR code or copy the address below into your wallet to send some Binance coin
Donate Stellar to this address
Scan the QR code or copy the address below into your wallet to send some Stellar
Donate Dogecoin to this address
Scan the QR code or copy the address below into your wallet to send some Dogecoin
Donate Tron to this address
Scan the QR code or copy the address below into your wallet to send some Tron
Donate Elrond to this address
Scan the QR code or copy the address below into your wallet to send some Elrond