Crossword Jam –  Fun Word Search game by PlaySimple Games Pte Ltd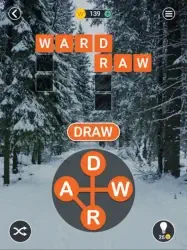 Game Description :
Crossword Jam is the king of crossword-style word games, taking word puzzles to the next level. Are you up for the challenge?
With stunning backgrounds that are sure to put your mind at ease, word games have never been this fun!
Crossword Jam is absolutely free to play and is a word search game like no other. With fresh daily word challenges that make you think hard, you won't be able to stop! Simply swipe and connect the letters to find the words and boost your vocabulary!
The breath-taking natural sceneries on each level make Crossword Jam the perfect pastime to kill boredom and stress. Solve puzzles and go on an epic word journey that will take you to the most beautiful countries across the world.
Easy to start with, the puzzles slowly get harder to match your growing word skills! You can also compete in exciting tournaments with grand prizes to be won!
Try your luck with the spinner and win fantastic gifts that will help your word game!
Game Features :
FREE TO PLAY GAME – Download this game for free and play without Wi-Fi
EASY TO LEARN, HARD TO MASTER – Starts off easy but gets trickier as you progress
CHALLENGING PUZZLES – Free anagram puzzles range from 2 letters to 7 letters
IMPROVE YOUR VOCABULARY – Hone your spelling skills while also improving
your vocabulary by discovering new words
PLAY ANYWHERE ANYTIME – No internet or Wi-Fi needed to play this game
SYNC YOUR GAME PROGRESS – You can log in using Facebook to sync your
game progress across various devices
So, why wait? Download Crossword Jam and get your wonderful word game
journey started right now!
Additional Information :
Age Rating 4+
Size 187.2 MB
Requires iOS 12.0 or later.
User Reviews :
Simple Fun!
After a while you forget how to spell, or question if you spell correctly even though you went in confident! That's what's tough, really. The words are easy and you'll see at the top how many players were able to complete the puzzle- the closer you get to 5% the better you can feel if you rely on comparing your performance to others', lol. I like that the words are relatively easy when fitting them in the puzzle is challenging. It makes you want to play time and time again. I've had to catch myself to not play when I found that a movie or family convo got a tad boring, imo (especially during Covid lockdown). If, for example, you're waiting for your doctor at a visit and have already read read the news and greeted fellow visitors where some draw you into interesting convo about… a blissful nothing sometimes, this game is a great time-killer! Get it, guys. More specifics: travel through countries around the world, knock out different levels from a sleepy owl, and broaden your vocabulary by happenstance a few times. No, happenstance is not in the game (so far), maybe something as long a word will come along later. I'm on Level 566 towards the end of Cambodia, for reference. Enjoy!
Very fun, despite a few minor issues
I'm on the penultimate level of this game (which is Tonga, as of 26 Nov 2019), and have overall had a great time playing it. My quips are: 1) certain words that are very clearly existing words are not counted; this occurs both with singular or plural forms of certain words that are counted in their other form ("layouts" is counted while "layout" is not, even though the app's dictionary's first entry for "layouts" is "plural form of layout," e.g.) as well as with a plethora of random words ("lust" won't be counted even though "lusty" is, e.g.); and 2) the Daily Challenge is occasionally designed in such a way where you literally have to just guess which word is going to fill a certain space when multiple words could potentially fit and be correct in the "crossword" schema. For instance, say both "act" and "ace" would fill the space in the puzzle equally appropriately; you have to guess one or the other, and guessing incorrectly forces you to lose points toward the daily challenge that you'd otherwise have been guaranteed (not all Daily Challenge puzzles include these frustrating elements—some, that is, are able to be solved in a more precise and accurate way instead of having to guess randomly at where certain words have been arbitrarily placed).
Get Crossword Jam from App Store
What is your opinion about Crossword Jam
Bitcoin
Ethereum
MetaMask (ETH)
Xrp
Polkadot
Binance coin
Stellar
Dogecoin
Tron
Elrond
Donate Bitcoin to this address
Scan the QR code or copy the address below into your wallet to send some Bitcoin
Donate Ethereum to this address
Scan the QR code or copy the address below into your wallet to send some Ethereum
Donate Xrp to this address
Scan the QR code or copy the address below into your wallet to send some Xrp
Donate Polkadot to this address
Scan the QR code or copy the address below into your wallet to send some Polkadot
Donate Binance coin to this address
Scan the QR code or copy the address below into your wallet to send some Binance coin
Donate Stellar to this address
Scan the QR code or copy the address below into your wallet to send some Stellar
Donate Dogecoin to this address
Scan the QR code or copy the address below into your wallet to send some Dogecoin
Donate Tron to this address
Scan the QR code or copy the address below into your wallet to send some Tron
Donate Elrond to this address
Scan the QR code or copy the address below into your wallet to send some Elrond