(Game) Tunnel Town
free games for iphone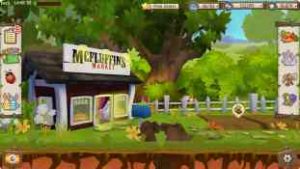 Game Description :
Show off your creativity and design a subterranean playground for some very unusual rabbits!
Help your bunnies build an underground empire!
Feed baby rabbits by hand and watch them grow. Design new tunnels and chambers, then fill them with cool stuff your bunnies really use.
Play online or offline: Tunnel Town is as deep as your imagination!
Game Features :
Curious bunnies you can pick up and play with!
Play online or offline!
Amazing high resolution 3D graphics and animation!
Infinite possibilities: design your own underground world!
Zillions of items for your bunnies to interact with!
Share pics of your best bunny scenes with friends!
Gardens to grow and treasure to discover!
Make baby bunnies the old-fashioned way: on the dance floor!
Scads of bunny species you've never seen. Can you breed the elusive Butterfly Bunny?
NOTES:
Tunnel Town is completely FREE to download and play, but you can also purchase Gems and Stars for real money through the in-game shop. If you don't want to use this feature, please disable in-app purchases on your device.
You must have an Internet connection the first time you launch the game, but you can play online or offline thereafter.
Learn more: www.tunneltown.com
Follow us to talk about coming updates and request new features:
@TunnelTownDaily on Twitter
TunnelTownDaily on Facebook
Please rate the game and send us your feedback so we can keep updating it! We read all of your feedback at tunneltown.com, and your suggestions really will make a difference in what comes next!
Additional Information :
Compatible with iPhone, iPad, and iPod touch.
Requires iOS 8.0 or later.
Size 280.7 MB
User Reviews :
Maybe…. maybe you can add predators… i mean you made animal jam that has them peaceful together but i mean like phantoms, half-phantoms, maybe even wolf 🐺 ,fox 🦊, ect that have been brainwashed by a evil monster people will find out bout at the end! Anyway they will come in your den and your bunnys will start to attack it! And the enemy will attack your bunnys and if your bunnys die ( run out of energy ) they will spon at a bed 🛏 you have and if you have no more beds 🛏 put in the den they will just go in your bunny inventory and a sign will pop up saying a bunny fainted its in your bunny invintory! I mean can you please just give some danger into this game XD also I love this game im just giving funny and SCARY suggestions to inprove it! XD Edit: just for the people to not be like why are all my bunnys running to the benining of my den? I looks at the enimey at the top of the screen I oh i was not perared for and enimy oh gosh a sign will pop up saying "An Enemy Has Started Attacking Your Bunnys." Also i have a bug that i hate sometimes when i press dig or fill a sign will pop up saying "INVENTORY was put in your bunny inventory" and it'll say my bunnys in my den are 14/15 insted of 15/15 and i click my bunny inventory and i see a bunny that i had out was in the inventory i mean its rilly anoying.. please fix.
Get Tunnel Town from App Store
What is your opinion about Tunnel Town
Get more free apps & games daily
Subscribe to our mailing list and get free apps & games daily to your email inbox.
Thank you for subscribing.
Something went wrong.
Summary
Reviewer
Review Date
Reviewed Item
Author Rating