(App) Plant Nanny
iphone apps for free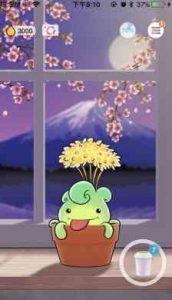 App Description :
BEST APP OF 2013 in App Store
Downloaded over 1,000,000 times!
Plant Nanny combines health with fun to remind you to drink water regularly.
The cute plant keeps you company every day by living in your phone.
In order to keep it alive and help it grow,
you must give it water at certain periods of time.
Plant Nanny in App Store Ranking:
Top 1 in Germany
Top 1 in Russia
Top 1 in Italy
Top 1 in Brazil
Top 1 in Norway
Top 1 in other 10 countries
Ranking in Health & Fitness:
Top 1 in Taiwan
Top 1 in Japan
Top 1 in France
Top 1 in China
Top 1 in Italy
Top 1 in Hong Kong
Top 1 in Germany
Top 1 in other 15 countries
Featured in AppsGoneFree
Reported by 36kr
App Features :
Various cute and lovely plants
Different kinds of flowerpots
All kinds of common cups for drinking
Changing scene from day to night
Drinking history
Sharing your joys and plant with friends on Facebook
Let's grow your health and plants together!
Additional Information :
Compatible with iPhone, iPad, and iPod touch.
Requires iOS 7.0 or later.
Size 85.9 MB
User Reviews :
I love this app. I'm very bad at drinking water, so I need something that makes the task enjoyable. This app does just that. It's colorful and simple to use. You just push a button to water your plant and tell the app you drank your allotted amount and your plant grows and becomes more healthy as you do. Hint: you gain more and more free seeds the longer you play. When I started, I was getting 8 free seeds a day. Now I get 40, so you don't need to purchase seeds if you're willing to just watch a few commercials and be patient. I agree with other reviewers that it's frustrating that you can't change data from the previous day. I've had my streak dropped a number of times as a result and my plant doesn't reflect how much I TRULY drank once it goes to the garden. I would love for that to be fixed. I would also love if *I* could be the one who decides the start and stop of my day, instead of the day automatically ending at midnight. I'm sure not everyone's day is the same and we should have the control to reflect that. Other than that, love. So glad I found Plant Nanny. Three months, going strong.
This app has changed my life so drastically for the better. I'm a very active human and do lots of time consuming sports and activities that tend to ware me out. From long hours at basketball to even longer hours at track, volleyball, swimming and not to mention all the homework I have on top of it I never ever think about just grabbing water. Sure I carry around my water bottle from sport to sport but I never just take a second before, after, or during to just take a drink you know. But with this app it all changed. I'm a happy vegan and plants are my everything so there is no way I'm going to let mine die even if it is virtual. I think this app is very good at reminding you to drink water because it asks you to feed your plant but you can't do that until you drink the amount of Water given for your custom selection. Honestly since water makes up most of you body weight and keeps you alive so not drinking it you can dehydrate and you know… so this app saved me
Get Plant Nanny from Play Store
Leave your feedback regarding Plant Nanny
Get more free apps & games daily
Subscribe to our mailing list and get free apps & games daily to your email inbox.
Thank you for subscribing.
Something went wrong.