(App) Breethe – Meditation & Sleep
free apps for iphone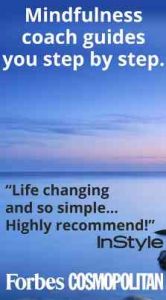 App Description :
De-stress & sleep better in only 5 min with your personal mindfulness coach!
Choose from a wide variety of content to help you get the restful sleep you need: sleep music playlists, nature sounds, guided meditations, bedtime readings, hypnotherapy sessions, etc
Deal with life's challenges with guided meditations series, inspirational talks and masterclasses from mindfulness coach Lynne Goldberg & New York Times bestselling personal growth experts.
Bring more happiness and peace of mind into your life with soothing music, short meditations, calming videos and breathing exercises you can use anytime anywhere.
Choose from over 1000 tracks the content you need, whether you are looking to reduce stress & anxiety, stop insomnia, lose weight, sharpen your mind, improve your relationships, increase your health, etc.
Selected Best New App by Apple in 95 countries.
Life-changing and so simple even my 7–year-old daughter uses it! …Highly Recommend. In Style Magazine
Super-easy guided meditations that even the most spirituality-averse person can get into. People Magazine
For those busiest amongst us, this is a great app for you. Harper's Bazaar
There are plenty of meditation apps out there, but this is one of our favorites. Goop
A well thought-out app, fun but serious, playful and helpful.. and very appealing. Mindful .org
App Features :
Hours of carefully selected music & nature sounds to help you relax, meditate, focus & sleep more soundly.
Curated music playlists for various moods and occasions and the ability to create your own playlists.
Bedtime stories and inspirational books narrated to lull you to sleep.
Bedtime visualizations to absorb healing and positive messages while falling asleep.
Hundreds of guided meditations and series for whatever you're dealing with in your life.
Short meditations you can do on the go, anytime, anywhere; at work, commuting, in lines, walking, etc.
Alarm clock & morning meditations to start your day on the right foot.
Full 12-week daily program to learn to meditate and progressively bring more calm and clarity into your life.
Mindfulness program for kids and teens
Inspirational talks and masterclasses from some of the greatest personal growth teachers of our time to help you enjoy your life better.
Hypnotherapy sessions to help you tackle life's challenges and sleep better.
Breathing exercises and calming videos you can use to calm down in a few minutes.
Great practical tools such as saving favorites, setting up reminders, adjusting background music volume levels!
Available on your phone, tablet or computer. Your progress is synced across all devices.
Use the Free version as long as you want or unlock all content with a Premium Membership!
Adds mindful minutes to your Apple Health app thanks to an integration with the Apple Health kit.
NEED HELP ?
Contact us at support[at]breethe.com.
Prices in USD may vary due to exchange rates.
For more info, consult breethe.com/more/terms-and-conditions/
Copyright © 2015 OMG. I Can Meditate! Inc.
Additional Information :
Compatible with iPhone, iPad, and iPod touch.
Requires iOS 10.0 or later.
Size 111.6 MB
User Reviews :
This app has been a real asset to me. I didn't know how to quiet my mind in order to meditate nor did I feel comfortable beginning on my own as I felt unsure of how to start. Breethe has not only shown me how to get started but helped me understand that random thoughts during meditation are completely normal. I also have issues with sleep, not being able to get to sleep or waking throughout the night unable to get back to sleep. The bedtime sessions on the app have helped me tremendously in this area. I did have the need to contact customer service on one occasion for assistance in upgrading my account to the 2 year service as I am so happy with the product. I wanted to use a 30% off discount they were offering if you wanted to gift the series to someone else. Customer service was so helpful even after I made an error in signing up for the new 2 year contract at the discount. They helped me through the process until everything was worked out. I truly cannot say enough good things about this app and their customer service. Give the free trial a try, you won't be disappointed!
Get Breethe from App Store
What is your opinion about Breethe
Get more free apps & games daily
Subscribe to our mailing list and get free apps & games daily to your email inbox.
Thank you for subscribing.
Something went wrong.