(Game) Pink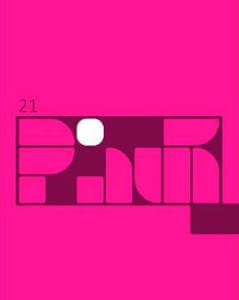 Game Description :
Can you make the screen pink in 50 levels?
Each level has its own logic.
Game Features :
It's here, the next part of my colour puzzle series! After 'yellow', 'red', 'black, 'blue' and 'green' it's time to solve 50 new conundrums!
Do you need help? Use the light bulb button that will appear after a while in the top right of each level to get a hint.
There are multiple hints for each level.
With the premium unlock in-app you will not get ads before the hints.
A Bart Bonte / bontegames puzzle game.
Enjoy!
@BartBonte
Additional Information :
Size 41.5 MB
Requires iOS 9.0 or later.
User Reviews :
CLICK FOR HELP ON LEVEL 49
I never write reviews so I finally got level 49 and will now share it for you guys. Your goal is to turn the rinds of the fruit pink. Go in order of the number of white parts in each grapefruit. start with the grapefruit with one white part. then click on the grapefruit on the screen that corresponds with where the white part is on the original grapefruit. for example: the grapefruit with one white part corresponds to the top right grapefruit. then tap the top left and bottom right grapefruits because they correspond with theplaces

of the parts on the grapefruit with 2 white parts.
Developer Response ,
Thanks for your five stars!

@BartBonte
Excellent entry to the series
Another great game in this series. I will say, it feels like after having played one game in this series, all of the other entries are pretty intuitive, but that's not necessarily a bad thing. It would be nice to see some more challenging puzzles, but even still these games are always fun even if they are a bit short. I hope this series still has plenty of life left in it because it's kept me coming back consistently and it satisfies every time.
Developer Response ,
Thanks for your five stars!

Well maybe you can try some of my other non-color puzzle games now 🙂

@BartBonte
Explanation for level 49
This is a great game! V fun! But it took me forever to figure out level 49 and the hints were no help so I figured I'd try to explain it myself in case anyone else is in the same situation:

The six segments in each grapefruit circle represent the six whole grapefruits in the ring. You have to press the grapefruits that are in the same position as the white segments in each respective fruit. (upper right grapefruit for the one with one white segment)This causes it to turn pink.
Developer Response ,
Thanks for your five stars!

@BartBonte
Amazing puzzle app
I love on how they put thought into the theme of the game. Such as a pink theme with flamingos and you need to get the screen to be fully pink. The puzzles are really creative and get harder as you go. There's really no ads after each puzzle and the only time you need to watch ads is if you need a hint. I would definitely recommend this app for someone that loves to to do puzzle type apps.
Developer Response ,
Thanks for your five star review!

If you enjoyed the game, maybe you can try one of my other color puzzle games, there are already 6: YELLOW, RED, BLACK, BLUE, GREEN and PINK, each with 50 new levels.

@BartBonte
Another Great Game From Mr. Bonte
These games are amazing. The music is awesome. The gameplay is thought provoking. The quest for the favorite color is ever present. These games continue to leap in quality and overall satisfaction. The only reason I can't give 6 stars is because you haven't made orange yet, and so because of that, I'll have to settle for only 5… (just kidding!

But seriously though, please do orange next.
Developer Response ,
Thanks for your five star review! Who knows about that next color…

@BartBonte
Great games!
I don't even know how I found these games but I downloaded Yellow a couple days ago and now I'm done with the whole series!! Such great games!! Well thought out and executed. I cannot wait for more!! Pink 49 was almost the death of my phone even after 3 hints. I still don't know how I got it.

5 stars for all six games. Going to explore his other games.
Developer Response ,
Thanks for your five star review!

@BartBonte
One of the greatest puzzle games series gets another addition
I swear everytime another one releases it's like Christmas again. I've fallen in love with the games since Yellow and can't wait till the next one drops. Once again a great masterpiece with an even greater soundtrack! Keep up the amazing work and can't wait till the next one!!
Developer Response ,
Thanks for your five stars!

@BartBonte
Amazing game!
I just got done with this game and it's really fun! It's really challenging at some levels and especially level 49 that one took me a really long time but once you get it it's really easy so I'm total the game is super fun and if any new person to this series is reading this you should download it to! (^∇^)
Developer Response ,
Thanks for your five star review!

@BartBonte
Get Pink from App Store
What is your opinion about Pink
Bitcoin
Ethereum
MetaMask (ETH)
Xrp
Polkadot
Binance coin
Stellar
Dogecoin
Tron
Elrond
Donate Bitcoin to this address
Scan the QR code or copy the address below into your wallet to send some Bitcoin
Donate Ethereum to this address
Scan the QR code or copy the address below into your wallet to send some Ethereum
Donate Xrp to this address
Scan the QR code or copy the address below into your wallet to send some Xrp
Donate Polkadot to this address
Scan the QR code or copy the address below into your wallet to send some Polkadot
Donate Binance coin to this address
Scan the QR code or copy the address below into your wallet to send some Binance coin
Donate Stellar to this address
Scan the QR code or copy the address below into your wallet to send some Stellar
Donate Dogecoin to this address
Scan the QR code or copy the address below into your wallet to send some Dogecoin
Donate Tron to this address
Scan the QR code or copy the address below into your wallet to send some Tron
Donate Elrond to this address
Scan the QR code or copy the address below into your wallet to send some Elrond