(Game) Gumslinger
 iphone games download free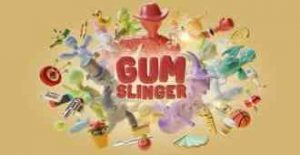 Game Description :
Welcome to Gumslinger.
A gummy candy world of intense shootouts, amazing skillshots and crazy fun gunplay missions.
Game Features :
Duel Gumslingers around the world in PvPb tournaments, 64 players but only one winner.
A wide variation of skillshot missions
Amazing soft-body physics fun
Many widely different guns to unlock
Style your guns with amazing gun skins
A lot of fantastic Gumslingers to collect
Send out your posse of Gumslingers to bounty hunt for you
Loads of different levels and environments
Great achievements and rewards to collect
Climb the ranking system to the top
Gumslinger is a unique combination of skill, competition, physics, mouthwatering gummy candy and great fun!
Enjoy
Additional Information :
Size 344.6 MB
Requires iOS 11.0 or later.
User Reviews :
Highly recommend. One of the last quality IOS games
I have very little complaints about this game. In an era of mass produced, literally audioless iOS games which completely lack any effort at all,that flood the App Store due to companies like Voodoo. This game truly stands out. While it isn't truly multiplayer, the game admits that unlike most ".io" or other "multiplayer" games that still work with airplane mode on. It doesn't hurt this game at all. It's tons of fun for hours on end, with silly physics and creative mechanics, I find myself coming back to this game non-stop. And especially with the most recent update, that really smoothed our character movements and animations, it's clear that a lot of time effort and love went into this game. And I hope to see it grow and expand like it deserves to. The Developers really made something great here, and they deserve to reap the rewards. A very fun, quality iOS shooter from a new perspective which will keep you entertained for months!! My ONLY wish is that they add multiplayer in some degree. Maybe being able to play through Game Center, or duel your friend over a LAN connection. But all in all, this game is truly a 10/10
Developer Response ,
Wow! Incredible review, thank you very much
Why can't we go back levels?
This is a fun well made game, but it seems that you can't go back to complete previous levels and skill shots or get the trophy after the timer in which it forces you to level up. This should be fixed, especially seeing as this game doesn't have that much base content; a lot of people will miss hours of gameplay because they lost the opportunity to play the previous levels when they level up. Also, not too sure about the timer to level up, as people shouldn't be expected to make the time to play on their phone for hours to get all the stars before they lose the opportunity to when they level up. I was 1 star away from the trophy, put my phone down to work, and now I can't go back.

EDIT: also the medpacks are a big problem. I understand you guys need to make money, but you should do that through the ads and pro and guns and gun skins. How can a game be competitive if players don't start rounds with the same amount of health? The medpacks take any form of competition out of the game, it's nearly impossible to win later tournament rounds without a medpacks not because of skill but because you'll start the rounds with no health and die instantly to a shot anywhere (which is pretty much guaranteed) while enemies often survive multiple direct hits to the head. Also, if you guys really want to include this mechanic, you should at least make it so that you can choose when to use medpacks.
Developer Response ,
Thank you One of the challenges in Gumslinger is the last-chance-to-complete-your-level and get all stars and achievements before the level countdown is completed.More levels and content on the way!

Medpacks – You will earn coins during your progress, when you win duels and tournaments, when you claim your daily bonus or by watching ads.
Great game, but a few things could be better
I like the game a lot and there aren't many problems with it but I have some suggestions. I think that the AI are a little bit over powered with weapons like the crossbow, KO gun, and flintlock at far ranges because they know exactly what angle to aim at to hit me from far away so I think that that should be changed a little so that they aim more like a person. There is also a glitch that happens sometimes where if you jump onto something like money in the bank maps, your character gets flung into the air and then I die. The flintlock is a little underpowered because on most characters it doesn't one shot the head and it takes a while to reload so it makes it unfair so fight with in mixed weapons because the other person can probably kill me before I reload. Besides all that the game is really good and I would recommend getting it.
Developer Response ,
Thank you very much and thank you for your suggestions
Get Gumslinger from App Store
What is your opinion about Gumslinger
Bitcoin
Ethereum
MetaMask (ETH)
Xrp
Polkadot
Binance coin
Stellar
Dogecoin
Tron
Elrond
Donate Bitcoin to this address
Scan the QR code or copy the address below into your wallet to send some Bitcoin
Donate Ethereum to this address
Scan the QR code or copy the address below into your wallet to send some Ethereum
Donate Xrp to this address
Scan the QR code or copy the address below into your wallet to send some Xrp
Donate Polkadot to this address
Scan the QR code or copy the address below into your wallet to send some Polkadot
Donate Binance coin to this address
Scan the QR code or copy the address below into your wallet to send some Binance coin
Donate Stellar to this address
Scan the QR code or copy the address below into your wallet to send some Stellar
Donate Dogecoin to this address
Scan the QR code or copy the address below into your wallet to send some Dogecoin
Donate Tron to this address
Scan the QR code or copy the address below into your wallet to send some Tron
Donate Elrond to this address
Scan the QR code or copy the address below into your wallet to send some Elrond