(Game) My Horse Prince
 iphone games for free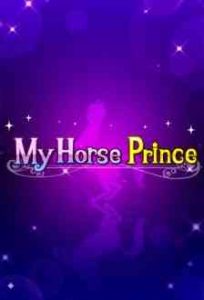 Game Description :
Will you be my owner?
There stands a horse with a handsome human face.
Before you know it, you agree to start training him…
Is this a dream or a nightmare?
Life on this strange ranch awaits…
Game Features :
Items appear with time
Tap items to get points
Points are determined by energy level
Talk to boost your horse's energy
Earn the amount of points required to clear the level
Album
Cleared levels are automatically stored in the Album
Clear all the levels to complete the story!
Play the game that revolutionizes the bond between a girl and her horse!
Additional Information :
Compatible with iPhone, iPad, and iPod touch.
Requires iOS 7.0 or later.
Size 132.1 MB
User Reviews :
Before this game I was just a girl lost in the city with no one to keep me company at night. The winters were brutal with only the warmth of my lifeless body pillow and the summers were scorching as my body was parched with a physical thirst. I longed for a someone who understood me and spent my nights tossing and turning dreaming of a true love to call my own. As the years went on I found myself giving up hope and looking ever more longingly at the cold metal of a final escape from this loveless world. I found myself bored as I waited at the walmart hunting section while the cashier rang up my new semi automatic and found this game figuring I'd need something to pass the time while I worked up the nerves. What a beautiful surprise was in store for me! As I carried out my new purchase I became quickly enamored with this sparkling horse prince and my heart galloped at a speed i've never felt! It was like the spark and lust for life was being reignited inside of me! I dumped my new purchase in a homeless mans lap and quickly delved deeper into this budding romance. The walmart may be sectioned off by crime scene investigators for cement cleaning but my heart is wide open for my beautiful horse prince I cannot wait to tell our future children about how we first met it's such a romantic story!
When I was younger, I always loved horses and anime. But I could never find an anime that fit my needs on horses. And the kids at school would tease me about my horses. So one day, my step mother took away my horses and threw them down the bottomless well right next to my country side abode. I cried so much, I felt that my life had lost its purpose. Every night, I would cry my eyes out hiding under my blanket while watching Free Rein. I would wonder why I couldn't Be Zoe and Raven riding through the hills. Until one day, I was sobbing while texting my bestie, another horse lover, and she sent me a screenshot of a game. What game is it? Well it's My Horse Prince! I was immediately intrigued by this wonder of a game. The anime style with the combinations of horses was truly amazing. I remember seeing the horse head for the first time and thinking, "I want a guy like that". Not only is he so polite, but the characters are so well written and adorable. This game really got to me. It understood me. And it got me going again and gave me a purpose in life. And suddenly, my skin cleared, my grades got higher, I graduated at the top of my class and I got a PhD in psychology. So this game is really more than it seems.
I never knew it but before I found this game, my life had been a shallow husk. I always felt like something was missing, a hole in my heart if you must know, I didn't know how to fill it so I drifted, waiting, wondering, thirsting. Then I came across this wonderful spectacle and I felt something change, the moment those red curtains opened I was enthralled with the story. But oh the moment I saw those deep green eyes, glistening main and strong hoofs I was complete, his warm personality and charming looks wrapped me in a blanket warmer and sweeter than any flan i could ever hope to find. It was a thrill to caress his chocolate coat, staring into the emerald fields in his eyes for the first time, and that first taste I had I knew, I was addicted and there was nothing that could stop me from being with my prince. The elegant bounds of my prince still stay fresh in my mind, even as I write this review I crave, yearn for his strong legs to wrap around me and never let go. This is my final goodbye, in a few minutes I will finally merge with the mainframe so I can truly be with my prince. Goodbye mother, goodbye father, please do not worry, I am passing onto a wonderful place with vast pastures and a loving horse who will take me to the sunset where we will live forever.
Get My Horse Prince from App Store
What is your opinion about My Horse Prince
Get more free apps & games daily
Subscribe to our mailing list and get free apps & games daily to your email inbox.
Thank you for subscribing.
Something went wrong.